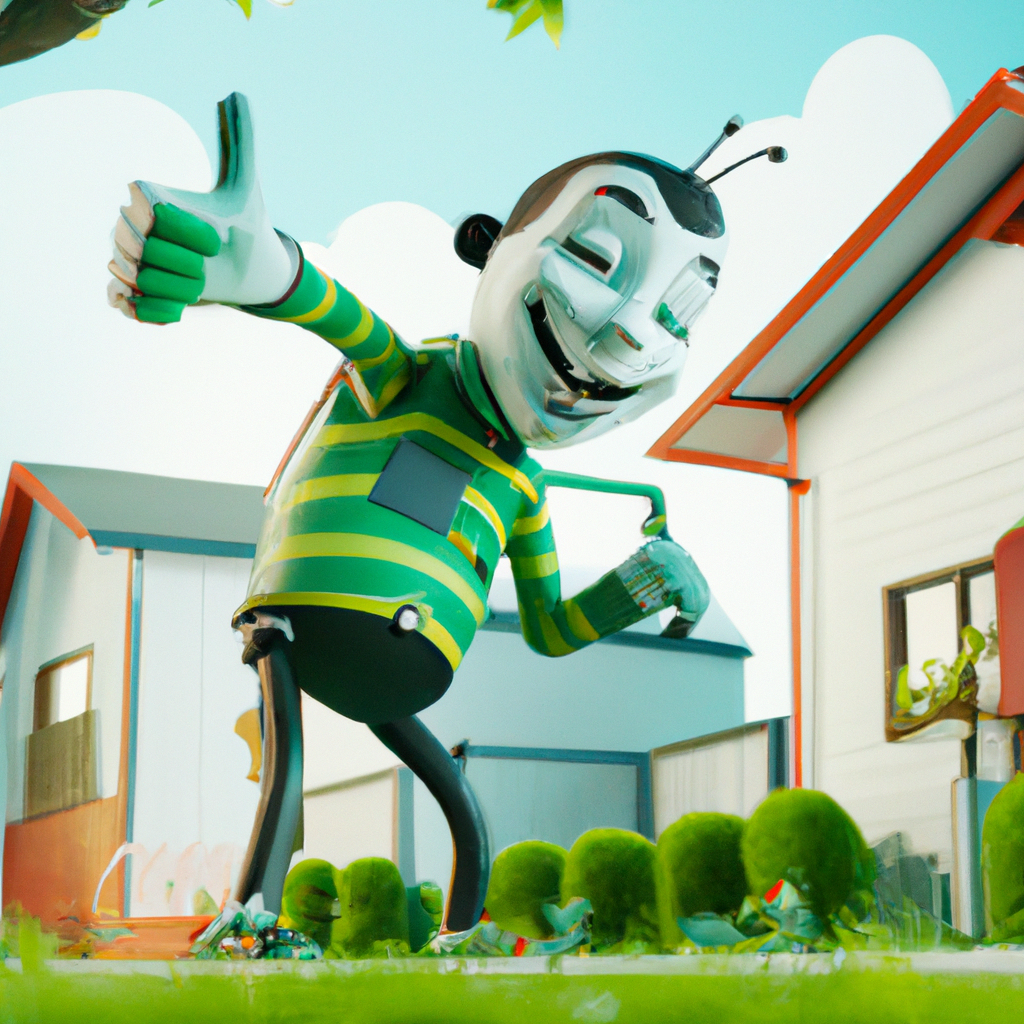 Understanding the Pest Control Industry
The world of pest control is huge and complex. It needs a sharp eye for details and a deep understanding of pests' habits, geographic ranges, and habitats. Plus, staying up-to-date with the latest eco-friendly pest control techniques, which prioritize humane removal, is key.
Pest control professionals must know how to communicate with clients and give advice on prevention strategies. To be successful in this industry, companies need to balance all the different needs and provide personalized service.
The pest control industry has a long history. Farmers have been dealing with bugs and other pests that could damage their crops for centuries. They developed new methods of keeping pest populations under control, which are still used today.
To really understand pest control, you need more than just basic knowledge. A combination of technical know-how, customer service skills, and an understanding of the industry's history helps businesses find effective solutions while protecting the environment.
Pest Control Companies have used 'marketing' to make sure you never look at bugs the same way again!
Marketing Strategies for Pest Control Companies
Pest Control Marketing Company: Boosting Recognition for Pest Control Companies!
It's essential for pest control companies to stay competitive. They can do this through marketing strategies. Here are seven of them:
Strengthen online visibility with SEO and content marketing.
Create educational content about common pests and prevention to share on social media.
Promote awareness by branding company vehicles with eye-catching signage.
Encourage customer referrals and repeat business with referral discounts or loyalty programs.
Highlight pest concerns during peak seasons to increase sales with seasonal promotions.
Build brand credibility and foster relationships by sponsoring or participating in community events.
Do Google Ads! Google Local Service Ads, Local Ads, etc....
These traditional methods can help create brand awareness. But, try innovative technologies like drones or automated reporting tools to stand out.
Did you know? According to Mordor Intelligence, organic pest control products have more demand, due to growing consumer concerns for health and safety.
Let's step it up - spread the message that bugs are scarier than ghosts!
Building a Successful Pest Control Marketing Campaign
Developing a thriving pest control marketing company takes planning and execution. To start with, you need to:
Identify potential clients
Create effective strategies, and
Deliver quality service.
You should focus on unique selling points to stand out from competitors. Additionally, stay up to date with trends and tech advancements in the industry.
Adopt modern marketing tools like:
Online ads
SEO
Emails, and
Social media.
You should also utilize effective communication and inspire confidence. Get qualified personnel to provide excellent service. Train employees to use modern pest control equipment. Appreciate customers for loyalty and referrals. Offer discounts, promotions, and exclusive content to show value. This creates goodwill and brings more sales.
Conclusion: The Key to Success in Pest Control Marketing
For pest control marketing to be successful, there are key elements to keep in mind. Things like targeting potential customers correctly and getting your message across effectively. Identifying the needs of different groups is fundamental to attract and retain clients. For the digital age, building a good online presence through social media and SEO is essential. Moreover, consistent communication, providing great customer service, and measuring progress are critical for success.
To stand apart in the pest control industry, it's vital to find innovative ways of being distinct. A great strategy is sharing real-life stories and testimonials from satisfied customers that show the advantages of their business. This helps create trust with potential clients and a good reputation in the community. By implementing these tactics into a marketing plan, long-term success is achievable for pest control businesses.
Frequently Asked Questions
Q: What services do pest control marketing companies typically offer?
A: Pest control marketing companies offer a range of services including search engine optimization, website design, social media management, online advertising, and email marketing.
Q: How can a pest control marketing company help my business grow?
A: By optimizing your online presence and implementing effective marketing strategies, a pest control marketing company can help increase your visibility, attract new customers, and ultimately grow your business.
Q: Is it worth investing in a pest control marketing company?
A: Yes, investing in a pest control marketing company can provide a significant return on investment by increasing your customer base and revenue. It allows you to focus on running your business while marketing experts handle the online presence.
Q: How do I choose the right pest control marketing company for my business?
A: Look for a marketing company with experience in the pest control industry and a proven track record of success. Read reviews, ask for references, and compare pricing and services offered before making a decision.
Q: How long does it typically take to see results from pest control marketing?
A: The timeline for seeing results from pest control marketing can vary based on the specific strategies implemented. However, you can typically expect to see an increase in visibility and leads within a few months of starting a marketing campaign.
Q: What is the cost of hiring a pest control marketing company?
A: The cost of hiring a pest control marketing company can vary depending on the size of your business and the specific services offered. However, most companies offer pricing packages that are affordable for even small businesses.